Picture: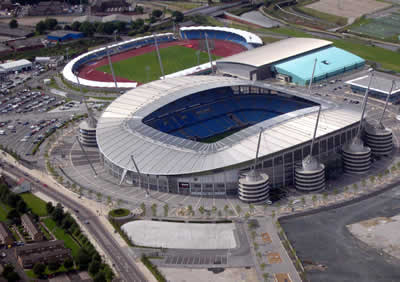 City Of Manchester Stadium is to launch a series of Christmas Marketing in the City Square Space, in front of the stadium.

Much like the Christmas marketing located in http://www.conferenceguideuk.com/conference_venues_Manchester.htm "> Manchester near the Town Hall the stall will sell a variety of Christmas items, however these products will sell more football related memorabilia. They will also include food stall from Harvey Nichols, also visitors can experience entertainment from live bands and DJ sets.

The Christmas markets will be family friendly and can be enjoyed by City fans and everyone in Manchester a like.

For more information on Conference Venues Manchester visit our website.