Picture: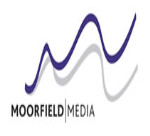 Moorfield Media, a Manchester-based organiser, has closed its doors and entered liquidation.
Thom Hetherington, Moorfield Media MD, said the company was going into liquidation and would look to appoint the suitable insolvency firm over the next couple of days.
Hetherington refused to comment on the future of its portfolio of events or why the business had entered liquidation. Sources close to the company have confirmed that staffs are in the process of packing up the office.
The Great Days Out Festival was Moorfield's most recent event, which was held at EventCity in Trafford Park. Other shows in its portfolio include Northern Hospitality Awards, Northern Restaurant and Bar, RSVP North and Buy Art Fair.
The small company is based in Manchester city and employs 13 staff.
For more information on Conference Venues Manchester visit our website.